Proven Pest Control Solutions To Protect Your Colorado Business
Your business is a significant investment in time, money, and heart. You don't want anything to jeopardize its success, especially something entirely preventable. That's why partnering with Affordable Pest Control is such a smart decision. We'll take pest infestations off your plate so you can get back to running and growing your business! We offer one-time and ongoing treatment options to meet your individual needs. We eliminate all existing pest problems, as well as set up a treatment plan to keep future pests away.
Getting started is easy. Contact Affordable Pest Control today!
Why Invest in Commercial Services?
When pests invade commercial buildings, they cause a variety of problems including contaminating surfaces and food items, ruining inventory, spreading harmful bacteria and diseases, frightening away customers, and putting your business at risk of a failed health or facility inspection. So, no matter what industry you're in, we're sure you could benefit from investing in commercial pest control.
At Affordable Pest Control, we understand that no two businesses are alike, we treat every customer like they're our only customer, and will customize a treatment plan that works for you. Our Integrated Pest Management (IPM) techniques will control current pest pressures, monitor for new threats, and prevent future pest outbreaks!
We are certified by QualityPro, our industry's benchmark for the highest standards in pest management. We offer warranties on our work to ensure your complete satisfaction. We adhere to all inspection requirements. We conduct criminal background checks on all new hires, and we go above and beyond what is state mandated in the licensing process. Our internal training program is one of the industry's finest, and our supervisors and technicians receive ongoing training.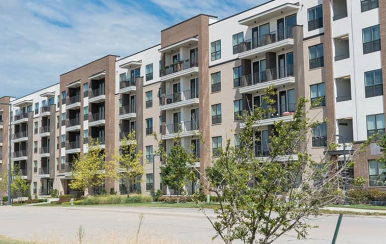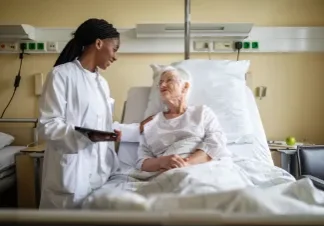 Healthcare
As anyone in the healthcare field knows, sanitary conditions must be a top priority for the health and safety of both your patients and employees. By partnering with Affordable Pest Control, you can keep harmful pests out of your facilities, ensuring one less threat to the people there.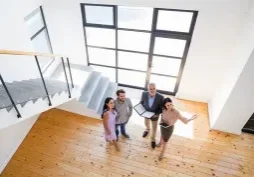 Property Management
From apartment rentals to office spaces, managing rental properties is a full-time job. You don't have time to deal with a pest infestation on top of your other responsibilities. We will work with you to set up pest control that is non-disruptive to your tenants, while keeping your buildings pest-free.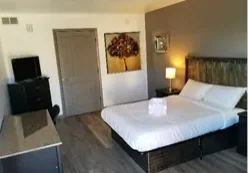 Hospitality
When you run a hotel or motel, you know how important it is to keep your customers happy. And with the help of Affordable Pest Control, you can keep your business in tip-top shape so every review you receive is a good one!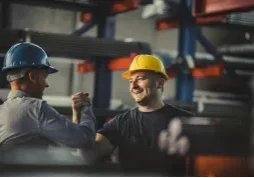 Manufacturing/Warehouse
With all the moving parts inside your manufacturing facility, you can't let something like a pest infestation stall your progress and harm the safety of your employees. Keep things running smoothly with the help of a commercial pest control plan from Affordable Pest Control.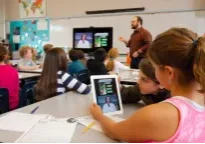 Schools & Educational Facilities
The parents of the children in your care trust you to provide a safe environment where their children can learn and grow. Ensure that your learning environment remains completely pestfree with the help of Affordable Pest Control!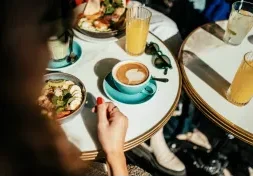 Restaurants & Food Service
When you run a business involving food, having pest problems can have your establishment shut it down in a heartbeat. Keep your restaurant pest-free and your customers happy with our pest control services!
Why Affordable Pest Control Is Right for Your Commercial Property
Your business has been a considerable investment, and you take no decision you have to make lightly. It should be no different when it comes to choosing a pest control company. You need a company you can trust to work with integrity and get the job done right. Affordable Pest Control will do both. So, why is Affordable Pest Control right for your business?
We are a local, family owned and operated company.
We provide safe, effective services, which we guarantee.
We provide free inspections and estimates, and our prices are fair.
We use the best, most effective products on the market.
The Better Business Bureau gives us an A+ rating.
We are Quality Pro Certified.
We use Integrated Pest Management (IPM) techniques.
We are members of the National Pest Management Association.
We offer a variety of services to meet your unique pest control needs
From one-time services to on-going plans, we are a full-service pest control company.
As small business owners, we understand the unique needs of other business owners. We will work with your business to set up a pest control plan that is discreet and effective.
Whether you're in need of a one-time treatment or year-round services, and you are dealing with a current pest problem or simply wish to prevent future pest infestations, the team here at Affordable Pest Control will provide the customized solutions that you need! Pests contaminate surfaces and food items, as well as damage inventory within your facility. If you're in need of commercial pest control for your business in Northern Colorado and surrounding areas, contact Affordable Pest Control today!
Request Your Free Inspection
Complete the form below to schedule your no obligation inspection.